Celebrate. Empower. Belong.
Learn More
2022 HEED Award Recipient
The INSIGHT Into Diversity Higher Education Excellence in Diversity (HEED) Award recognizes colleges and universities that demonstrate an outstanding commitment to diversity and inclusion.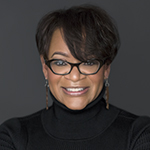 Institutional Diversity, Equity, Advocacy, and Leadership (IDEAL) is home to Temple University's efforts to create and sustain a diverse, equitable, and inclusive culture of belonging for all its members. Led by strategic units focused on a variety of areas as well as the Center for Anti-Racism, IDEAL provides comprehensive, solution-focused resources for everyone within Temple's vast community. Explore how to connect with IDEAL resources, programming and expertise. - Dr. Valerie Harrison, Vice President for Diversity, Equity and Inclusion
https://diversity.temple.edu/education
Education
Education supports a holistic approach to stimulating social change and fostering diversity and inclusion amongst the faculty & staff population.
https://diversity.temple.edu/antiracism
Center for Anti-racism
The Center for Anti-Racism serves as the centerpiece of Temple's anti-racist efforts and promotes collaboration across the university.
CAMPUS DIVERSITY RESOURCES
IDEAL creates brave spaces where the diverse perspectives of our students, faculty, staff and Temple's neighbors are encouraged, engaged and empowered.
https://diversity.temple.edu/interfaith
Interfaith Inclusion
Learn more about programs, services and resources supporting faith based identities, including the Blue Ribbon Commission on Antisemitism.
Title IX and ADA
TITLE IX & ADA
The Title IX & ADA coordinator supports inclusive learning and working environment by providing education and training, helpful resources, and an equitable resolution process.